Onshore wind power without subsidies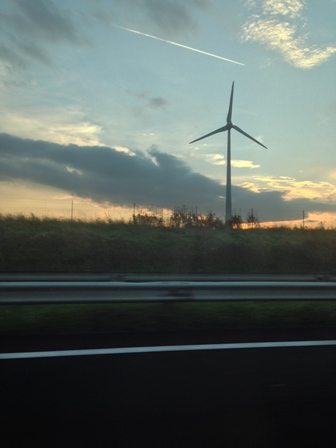 Antony Mason reports on how the financial landscape of onshore wind power is changing with the curtailment of government subsidies
One of the first indicators of the new Conservative government's change of heart about renewable energy was the announcement by the recently appointed Secretary of State for Energy and Climate Change Amber Rudd that cross-subsidies for new onshore wind projects would be abolished.
The new government's emphasis will be on offshore wind, tidal lagoons, nuclear power and – it has now become clear – fracking. In other words, "big power" is the winner, while the entrepreneurial enterprise of small-scale onshore windfarms is spurned.
Kicking away the ladder
This scenario has been very succinctly painted in a recent article by Dane Wilkins, Head of Renewable Energy Capital at JLL (Jones Lang LaSalle Corporate Finance), entitled "Onshore Wind in a Subsidy Free World".
What this article says is that, essentially, a number of government moves have conspired to darken the clouds significantly over the prospects for new onshore wind projects.
The most obvious is the proposed close of the Renewables Obligation (RO) – the obligation on licensed electricity suppliers to supply an increasing proportion of their electricity from renewable sources – with the deadline for new onshore wind projects now brought forward to 1 April 2016. The Chancellor's recent summer budget also removed Levy Exemption Certificates (LECs): the exemption for Renewable Source Electricity from the Climate Change Levy. There is talk also that onshore wind power will be a victim of new limitations at the next Contracts for Difference (CfD) auction.
Essentially, new onshore wind projects are facing a future without the benefit of cross-subsidy. They will have to make ends meet in the open market – with all the uncertainties that this entails.
Not all is lost
This will certainly put pressure on the more marginal projects, or projects that depend of a high degree of borrowing in the development stage. Developers will have to rework their sums, and rethink their lease contracts with landowners. For their part, landowners may have to accept that it may no longer be possible to rely on past practices that provided predictable staged increases in payments as the project moves from consent to development and on to maturity. New contracts may, by contrast, require landowners to take a greater share of the long-term risk of the venture.
Planning has now also been devolved to local authorities, with all the complications that local pressures and interests – nimbyism – suggest.
New onshore windfarms can still be viable, but they will have to present conditions that come closer to the optimum in terms of wind speeds and consistency, grid connection costs, site access and operational efficiency.