ScottishPower invests in wind, bigtime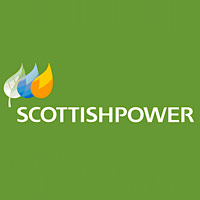 ScottishPower has just confirmed the largest deal ever in offshore windpower. Antony Mason reports

£2 billion – that's the price tag on ScottishPower Renewables' new offshore windfarm project, not in fact in Scotland, but off the coast of East Anglia.
East Anglia ONE will eventually have some 102 seven megawatt turbines – enough to power half a million homes.
Siemens have won the contract to produce the turbines in "the biggest deal ever concluded for a consented project in the UK's wind energy sector". As part of ScottishPower's ongoing policy to use UK suppliers, they are pleased to announce that the blades will be manufactured in Hull.
As currently planned, construction work will begin in 2017; the first turbines will be installed in 2019, and the windfarm will be fully operational by 2020.
The CEO of ScottishPower Renewables, Keith Anderson, said: "East Anglia ONE will be the most cost effective offshore windfarm ever delivered. Selecting the turbine supplier will be the single largest agreement for East Anglia ONE, and the most significant in terms of achieving important cost reduction goals. We are confident that we have selected the most efficient offshore wind turbines in the world, and we look forward to working with Siemens to deliver a successful project."